Delivery & Collection Information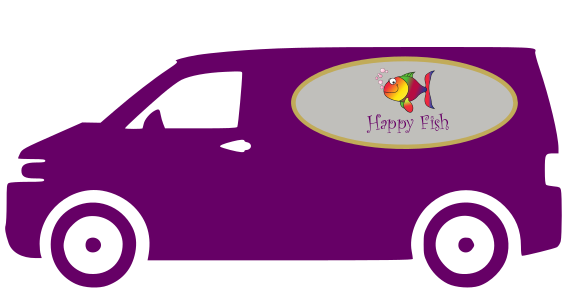 UK Standard Delivery costs £6.00 ex VAT and deliveries are made by FedEx or Royal Mail.
If you are located within a 30 mile radius of Andover, your delivery will be made by our own vehicle between 9:00am - 6:00pm, Monday to Friday.
The following discounted rates are applied for orders placed locally:

If you spend £35 or more, deliveries to any SP10 / SP11 postcode is free of charge.
We charge £4.20 for delivery to a SP10 / SP11 postcode if you spend less than £35.
Deliveries are free to any SP9 postcode if you spend £50 or more. Deliveries cost £6 if you spend less than £50.
Lead times for items without any personalisation are 3-5 Days.
Please allow 7-10 working days for items that require personalisation from approval of your logo design.
If you have chosen to collect your order, Happy Fish will call or email you to let you know when the order is ready to collect. Our collection times are 10am - Midday or 3pm - 5:30pm, Monday to Friday.