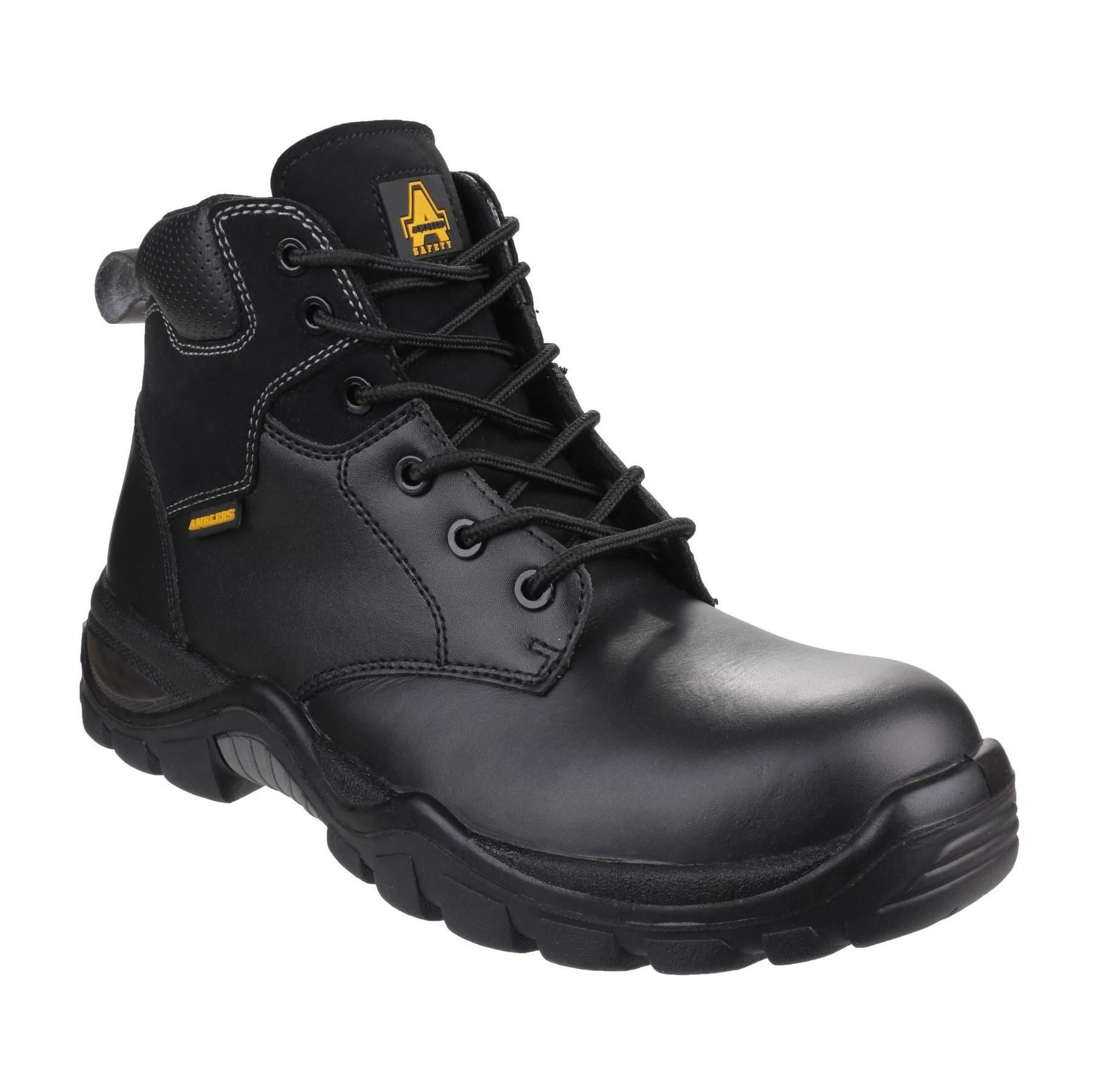 Amblers Safety Preseli S3 Boots
Amblers Safety
AS302C
Description
Specs
Delivery
Lightweight non-metallic safety boot with water resistant half full grain leather, half action leather upper and perforated PU collar. 
Comfortable and breathable mesh lining with a hardwearing temperature resistant PU/Rubber outsole.
Safety Category : S3
Marking Code : HRO SRA
Midsole
Antistatic
Water Resistant
Toe Protection
Heel energy absorption
Composite cap
Composite midsole
Slip resistant
Padded perforated PU collar and padded tongue
Oil resistant rubber outsole
200 Joules composite toe cap
Anti-static and energy absorbing heel
Non-metallic anti-penetration midsole resistance 1100 Newtons
Dual density and 300 degrees high heat resistance
Slip resistance SRA - Resistance against slipping on ceramic surfaces covered with water and cleaning products
Wide tread offering good footing on all terrain
UK standard delivery costs £6.00 ex VAT.
If you live in an SP10/SP11 postcode area your delivery cost will be discounted.
Non-personalised items will be delivered within 5 working days.
Personalised items will be delivered within 10 working days from approval of artwork.
Please note that stock levels are not live therefore delivery may take longer than advertised if stock is currently unavailable.